He started his career with Femina covers of Aishwarya Rai and Katrina Kaif. In a glorious career spanning over a decade-and-a-half, photographer Vickky Idnaani has shot images of stars and superstars including Khans, Kapoors, Bachchans, Roshans, Deols, Akshay Kumar, Vidya Balan, Priyanka Chopra and Ayushmann Khurrana.
Known for his innovative jewellery campaigns and portfolios of Bollywood aspirants, he has worked with filmmakers like Sanjay Leela Bhansali, Hansal Mehta, Omung Kumar and Ekta Kapoor for their movie posters etc. His shoot with Rajkummar Rao on the streets of Bareilly and with Sanjay Dutt at the ghats of Chambal have been much appreciated.
Recently, he released his book cover on Sridevi – The Eternal Screen Goddess, along with Karan Johar. He's also shot covers for books on Rishi Kapoor (Khullam Khulla) and Hema Malini (Beyond The Dream Girl).
His motto: "Its as important to click with people as it is to click the shutter."
How has the world of professional photography and professional photographers changed after mobile phones began having cameras?
Everybody who "thought" they could do it, now know they "cant". A tool is only as good as the mind behind it.
Has Social Media been a boon or a bane for professional photographers?
Every new generation has its share of newer technologies. If you want to catch them young, you got to make friends with their mediums. Social Media sure is a boon.
How do you manage copyright issues of your images when it comes to sharing them on Social Media?
Far more than "I love you," the three magic words for Gen Z are, "Its gone viral." In such times, we like our work to reach everywhere. Of course, only once its released, and not leaked.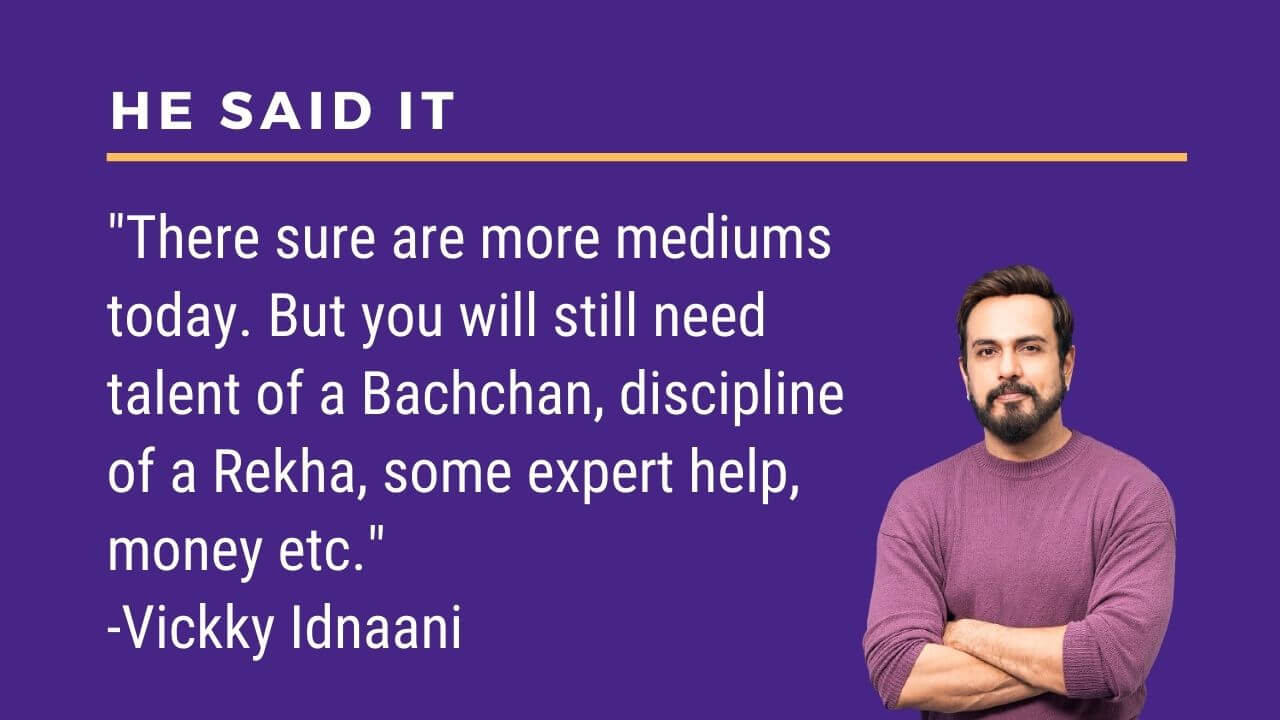 Have the changed times affected the remuneration in the photography business? Do photographers get more work now or less? Are the monies made more than earlier times or less?
While we have cheaper options / apps available, consumers of quality know the difference and wont settle for anything less. If the publishing industry is not paying, a photographer needs to look towards advertising, film publicity and wedding industry. The options are there.
Has the boldness quotient of people being clicked also changed with the times? Have we progressed or regressed when it comes to openness in thoughts and in flaunting the body?
Earlier, top-of-the-line artists used skin show as a means to climb up the ladder. It was used as currency to negotiate a deal and further one's popularity and career through sensationalism. Right now the dialogue is woman's lib and questioning patriarchy. It seems like some kind of a race, where there's no stopping women from breaking the glass ceiling. However, the internet is full of bimbo-himbos hopelessly having fun too.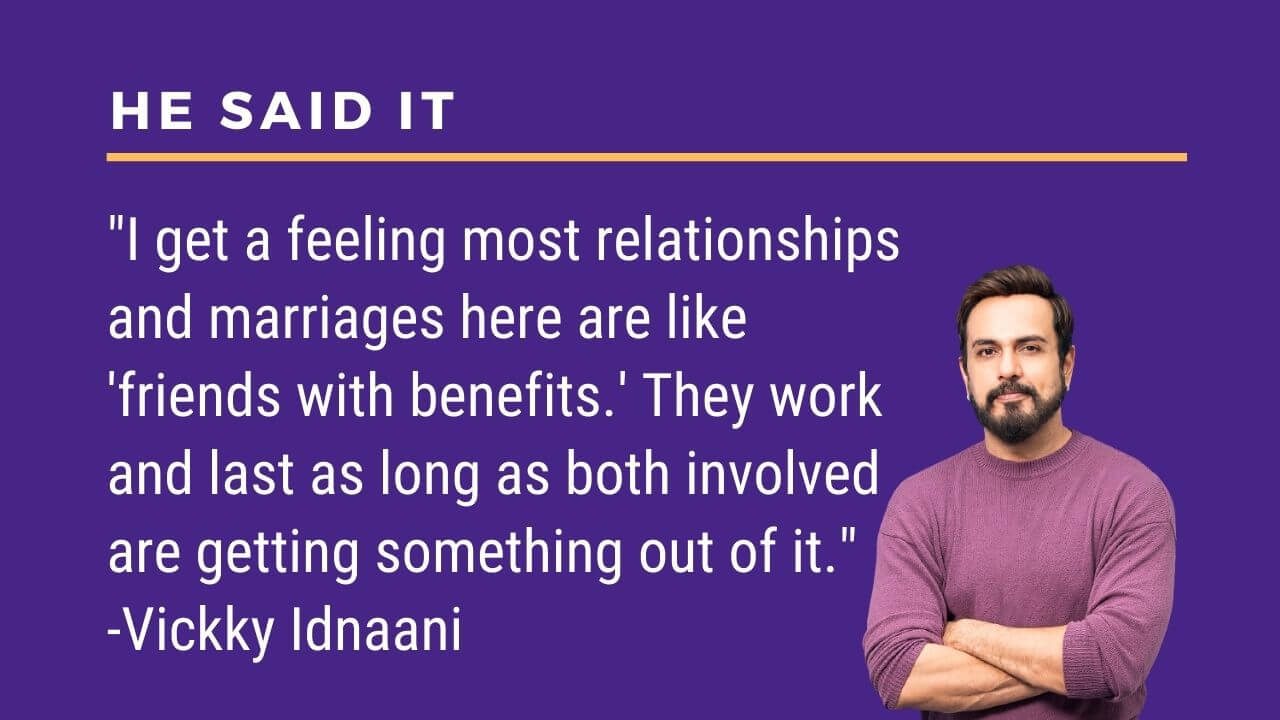 You are known as a master networker. Can you share some tips on great networking in times of the Coronavirus crisis?
Master networker, wow. If reinventing and rediscovering oneself amounts to that, then yes, I am one. As a creative artist, one needs new avenues for self-expression. My journey started with movie magazine covers and moved into shooting advertising campaigns and publicity stills for movie posters and book covers.
In this pandemic, with so much free time on hand, I designed a men's wear collection and launched my own label. Being a photographer, I have worked with some topnotch fashion designers and stylists. So adding this new dimension has been a very fulfilling experience.
So answering your question, we all need to reinvent ourselves or rediscover some hidden talents to move forward in this pandemic.
---
---
Do you think it's easier to get famous today?
There sure are more mediums today. But you will still need talent of a Bachchan, discipline of a Rekha, some expert help, money etc. Or else it will be a short lived time under the spotlight, like a moth to a flame.
Which Bollywood artists do you think are best at their PR? And why?
Nobody to beat Karan Johar and Kangana Ranaut at their respective styles of PR. They are opinion leaders and post a whole lot of vlogs. Besides that, photographs continue to be the best form of PR. Earlier they did magazine covers, now the medium is Instagram. Creative editorials, along with lifestyle, beauty, fashion and fitness features. Candid quotes, of course. All kind of pictures are regularly plastered. That's what makes them best at their game.
How often do you think Bollywood stars concoct stories, romances and feuds?
All the time. I get a feeling most relationships and marriages here are like 'friends with benefits.' They work and last as long as both involved are getting something out of it. Having said that, its actually a win-win for both — so I guess its fab.
What's the best part about PR and publicity?
The best part is, what hard work can get you in 10 years, PR and publicity can do in 10 months. But then one has to also ask themselves — how are you going to survive and continue?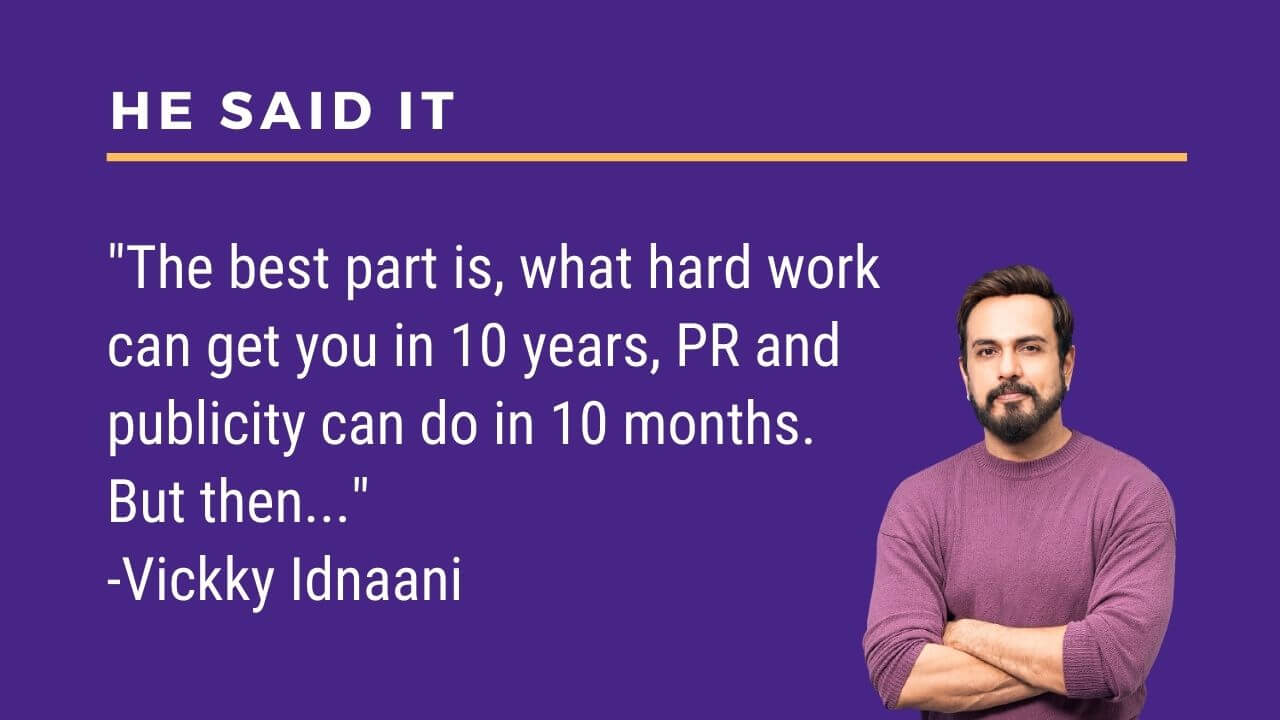 What are your thoughts on paparazzi culture?
Before Social Media, the pap culture was different. Today, its far more widespread and here to stay. A lot of your daily dose of Bollywood nuggets is thanks to the paps.
Earlier, stars were larger than life. Today, people need to also see them how they really are. So their gym rounds and airport looks are as much seen, as their red carpet looks. Now this becomes highly aspirational to the youth, which is a good thing.
---
---
Since PR is a profession of tremendous influence, how can PRs be responsible towards society?
Who better then you, Dale Bhagwagar, to answer this question. But in case you insist, isn't PR basically showcasing the stars in the best light? I doubt if that can be irresponsible towards society.
The stars should however be careful by not showcasing bad behaviour, using foul language, showing up drunk at public places etc.
How does the future of photography look to you? Are there any interesting changes we will see in the way images are shot and promoted in future?
I have been taking baby steps so far, guess its time to take a giant leap. Sky is the limit. Whats next? Guess, virtual shoots!
Are you happy with the way your career has shaped up? What are your future goals and ambitions for your profession?
Yes and no. I love what I have done so far. This is what gives me the adrenaline rush. But you cant get complacent. In a derby, after you have taken a gallop, you cant break into a trot. It is a race here and you need to keep pacing ahead. I need to extend my oeuvre. Why limit my creativity? Actually, when I started this journey of clicking pictures, I'd never imagined that I would win four Photographer Of The Year awards in 2019 in various categories.
Historian Dinesh Raheja in our recent interview called me the Photographer Of The Decade for shooting a hat-trick of book covers with Bollywood superstars.
We humans use only 20-25 percent of our brain capacity, because we feel this is it. But the more we broaden our horizon, we can learn, share and give back to society, more than what it has given us. Guess I have miles and miles to go before I sleep!