Jaya Bachchan does her bit of PR for Bollywood in Parliament
Stands up against defamation of the Indian film industry
Giving a Zero Hour notice in Rajya Sabha to discuss the defamation of Bollywood, Member of Parliament Jaya Bachchan has taken up the issue of Brand Bollywood.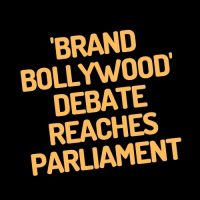 "The entertainment industry in our country provides direct employment every day to five lakh people and indirect employment to five million people," she stated.
"There are people in the entertainment industry who are some of the highest tax payers," remarked Bachchan.
"I get very worked up and very emotional. I have too many things to say," she rued saying that she is not getting enough time to speak in the Parliament.
"I think the government must stand by the entertainment industry because the entertainment industry always comes forward to help the government in whatever good work the government takes up. They come and speak for them, they support them."
"If there is a national calamity, they come forward, they give money, they give their services. I think it is very very important that the government must support this industry, and not kill it. Just because there are few people, you cannot tarnish the image of the industry. This industry brings international name and recognition also," she added.
"The industry needs the protection and support of the government," she concluded. Lets see how this PR push by Jaya Bachchan for Brand Bollywood comes of help to the film industry now.
Disclaimer: The views and opinions expressed in the article are the writer's own and do not necessarily reflect the views and opinions of any other individual, organisation or this website.