Cactus: Ace photographer Somsubhro Sarkaar's representation of torment behind glamour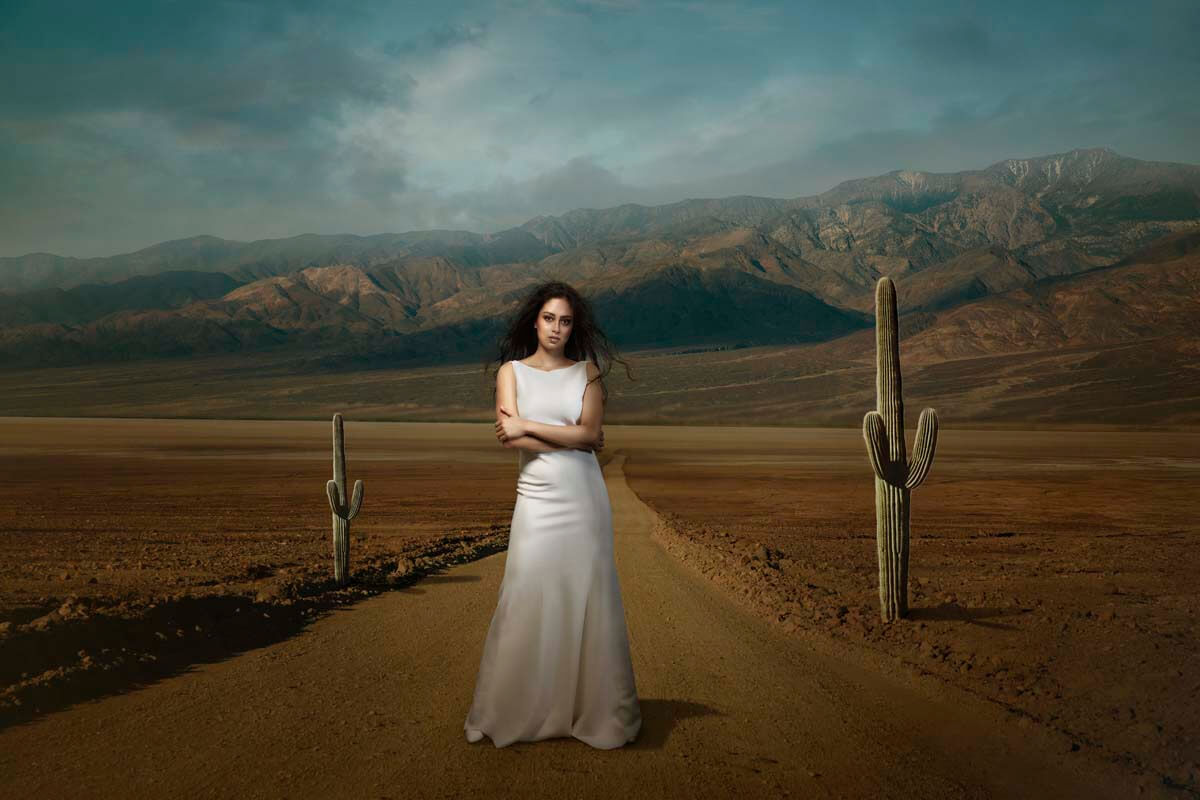 Actress Vedieka Dutt in top lensman Somsubhro Sarkaar's latest photography series Cactus.
"Whenever I see a Cactus, it's beautiful form attracts me. But the minute I get close and try to touch it, it hurts me. I find the cactus' very avatar, similar to that of the entertainment industry. The glitz and glamour can draw you towards it but at the same time can also harm."

-Somsubhro Sarkaar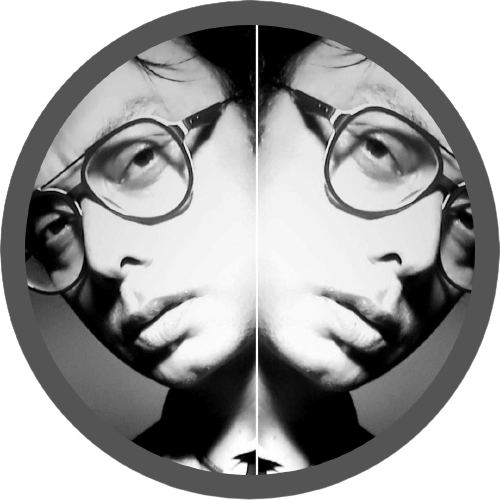 Women have always been a central part of his creative inspiration. Whether it is the common woman in his award-winning series #MyIdentityMyPride, or the glitterati of the film and fashion industry, Somsubhro Sarkaar's passion for photographing the female form, has helped him explore every aspect of this field.
This time his next series 'Cactus', reveals a story of pain and agony, similar to what one faces in the fashion and film industry, of torment and heartbreaks, of mental and physical torture; equivalent to walking through a dry, desert highway with nothing but thorns for company.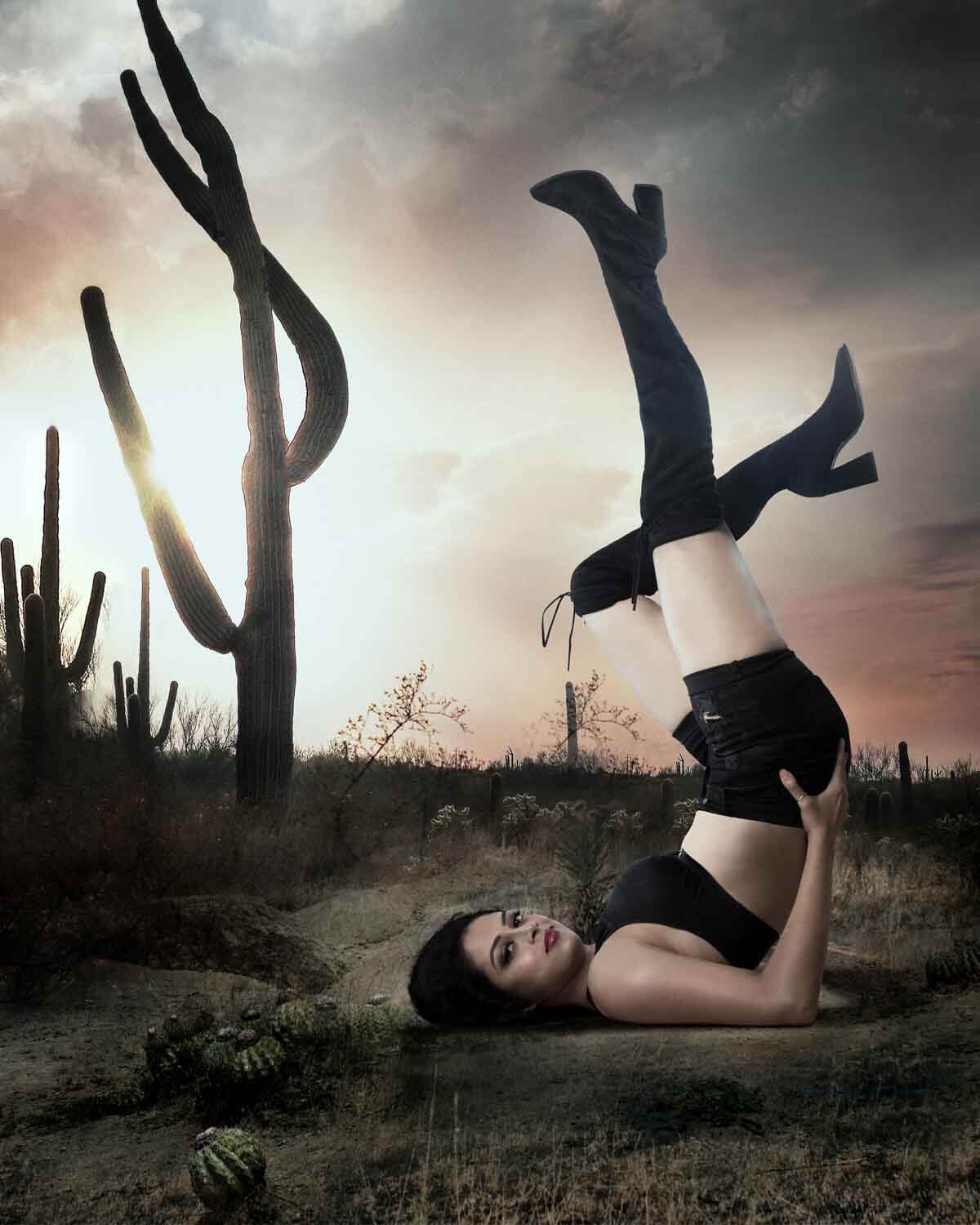 Cactus is a metaphor for what happens to a woman in the glitzy world of fashion and film. While Bollywood and Hollywood romance the concept of struggling actors making it big in the industry, the reality is quite different. The hurdles that a woman must cross overwhelm many, sometimes even pushing her to the brink, where she has no clue about what is real and what is not. Life then turns into one giant psychedelic ball of confusions, frustrations, rejections and lost ambitions.
---
---
Som's usage of the desert backdrops is only meant to amplify these expressions, till one reaches their goals, if they do.
Known for creating a sensation on OTT platforms as well as Tollywood (Telugu film industry) with Gangster Gangaraju, actress Vedieka Dutt's serene expressions portray the emotion that a woman carries most of the time in the industry; while hiding her grief, pain and humiliation in the dark of night.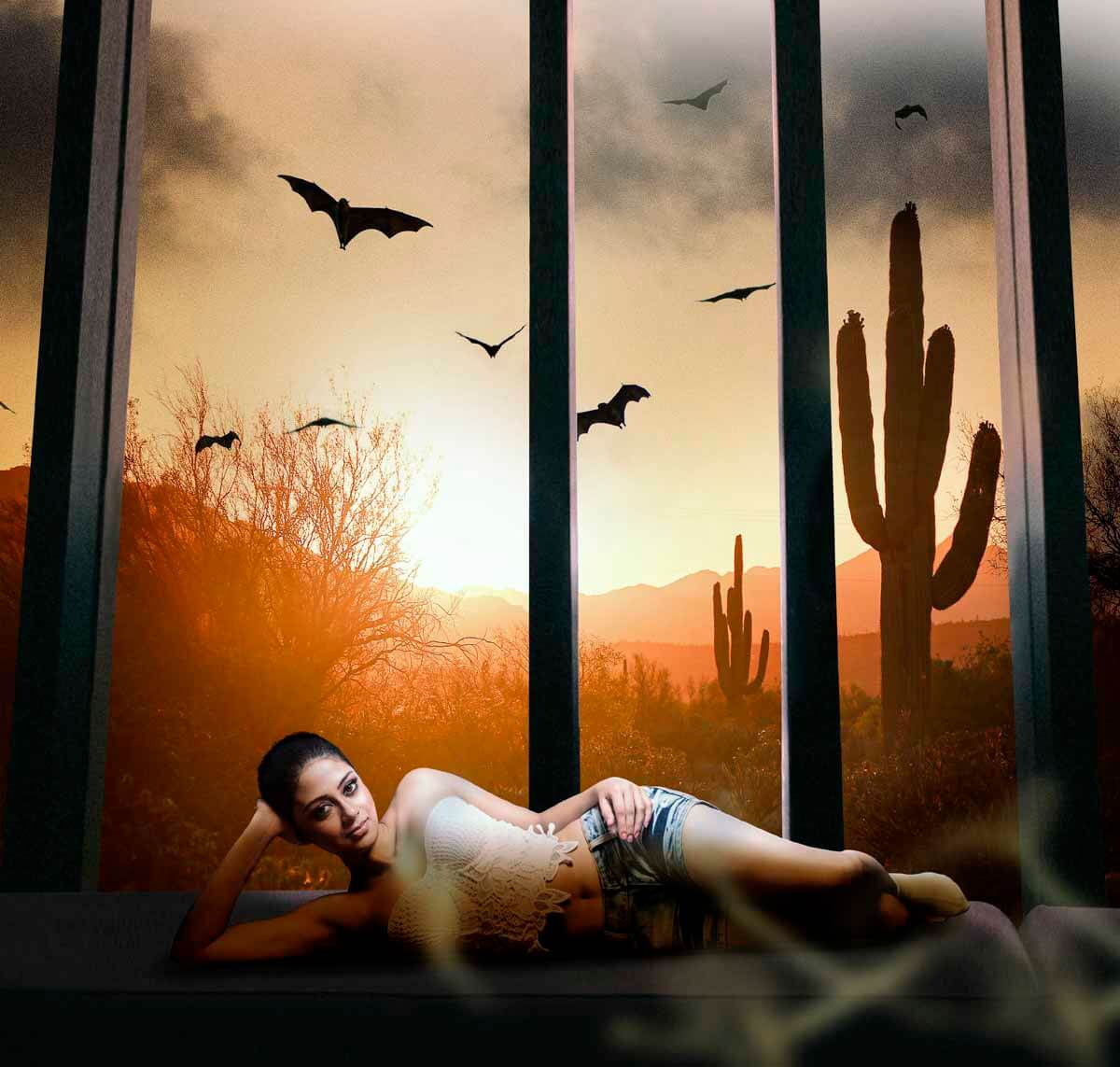 As this concept developed, Som decided to begin collaboration with the magical Baban Kharat (make-up and hair artist) and the versatile fashion stylist Varsha Jadhav. He thanks the maverick creative director Abhijit Mallick (known for the image building of many reputed fashion brands) for his selfless involvement and guidance. With this team, Som has created a set of four stunning images that would resound in an actor's emotions.
---
---
Som, who believes that a photographer can tell a story within a single frame, says, "Whenever I see a Cactus, it's beautiful form attracts me. But the minute I get close and try to touch it, it hurts me. I find the cactus' very avatar, similar to that of the entertainment industry. The glitz and glamour can draw you towards it but at the same time can also harm."