Niyateey Shah, the MD and CEO of the famous digital solutions company Shotformats Digital Productions Pvt Ltd expanded her horizons recently. She co-founded Aregeebee Artist & Events Pvt Ltd, a one-stop shop for talent management, providing all essentials to increase the growth and reach for an artist.
The company offers digital management, content production and distribution, label and social networking relationships, PR handling, organising shows and events, brand endorsements and influencer campaigns, handling business, bookings and collaborations for artists.
In this exclusive interview with BollywoodPR.in, the multi-faceted lady tells it like it is.
You are known as a master networker. Can you share some tips on great networking in times of the Coronavirus crisis?
Firstly, thank you for the compliment. Personally, I feel this actually is the best time to network and engage. Considering everyone is grounded people have time to listen, connect and respond. I think social media and WhatsApp are the best mediums to network. I've myself made max of this time, networked and launched my new artist and event management company.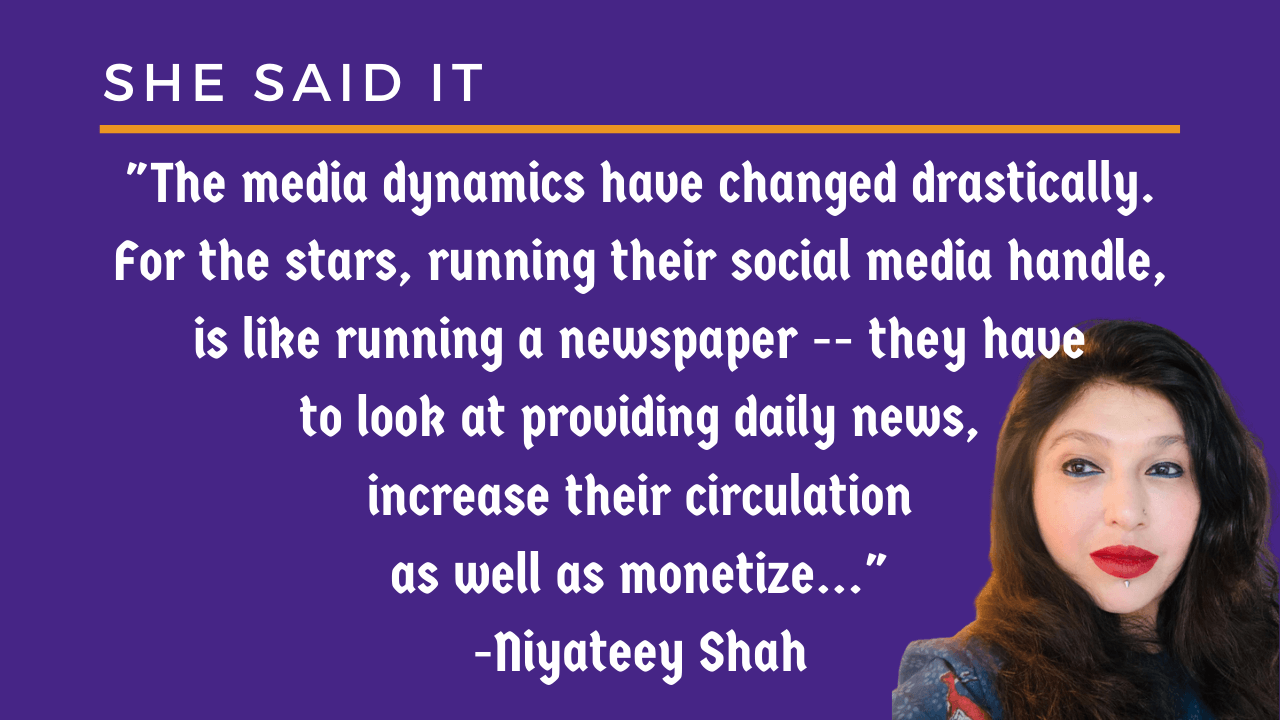 Do you think it's easier to get famous today?
Unfortunately yes and therefore there is much trash around as far as talent is concerned.
Which Bollywood artists do you think are best at their PR? And why?
SRK is the God of PR. I think he plans his PR very meticulously and timely around his film releases. I feel he is one man who thinks and strategises. Even when he announced his marriage and later backed it with some amazing interviews of being a perfect husband — he continued being the heartthrob.
Among the new generation, I like Varun Dhawan — he has cleverly positioned himself and carried his on-screen image of the boy-next-door very well. He's very down-to-earth and if you read his interviews, they reflect that quality perfectly.
Then there is Priyanka Chopra. She knows when to shine and what should be showcased.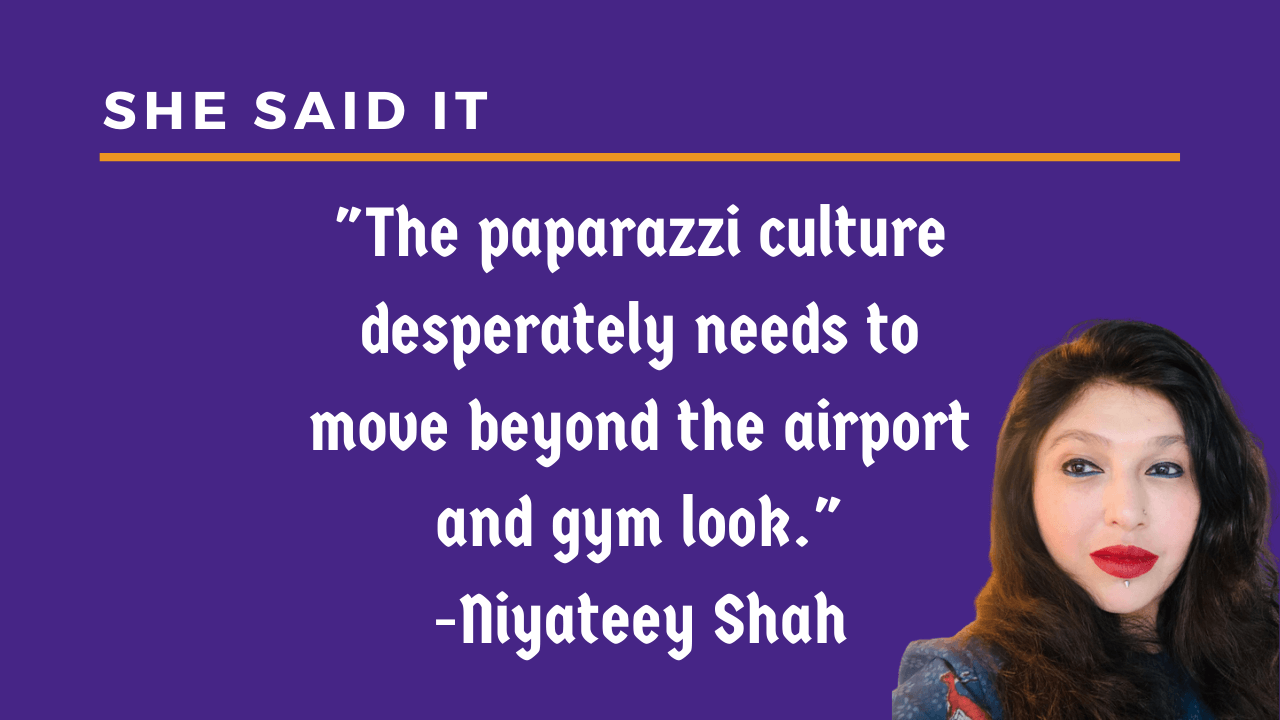 How often do you think Bollywood stars concoct stories, romances and feuds?
I see this strategy frequently being used now. Earlier, the stars would want to wrap it up, but in the current scenario they prolong it, to stay in the news. But that's also because the media dynamics have changed drastically.
For the stars, running their social media handle, is like running a newspaper — they have to look at providing daily news, increase their circulation as well as monetize — and hence whatever comes their way, they want to play it.
What's the best part about PR and publicity?
Like Bill Gates says, "If I was down to my last dollar, I would spend it on PR." With the right PR, you buy relationships, stories and magic. It's creative.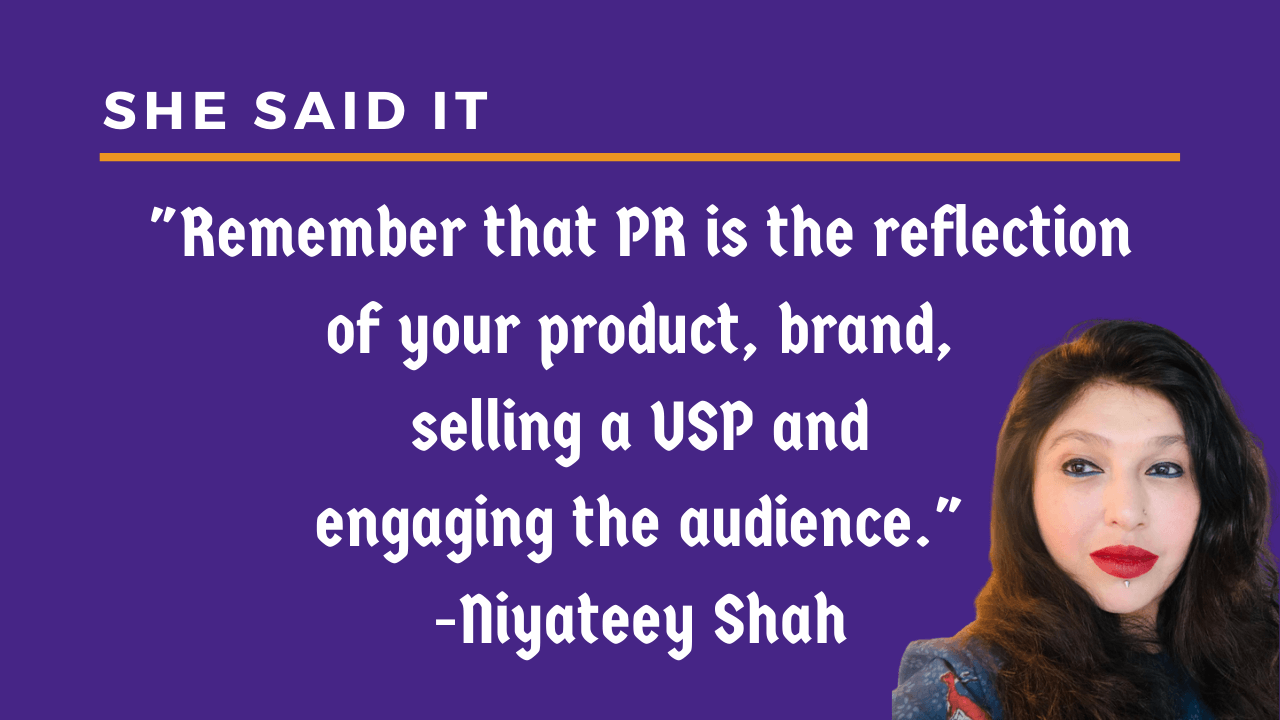 What are your thoughts on paparazzi culture?
It desperately needs to move beyond the airport and gym look.
Since PR is a profession of tremendous influence, how can PRs be responsible towards society?
Simply by ensuring pragmatic stories and constructive communication. Remember that PR is the reflection of your product, brand, selling a USP and engaging the audience. I feel that negative PR is used mostly when the product is bogus.
Disclaimer: The views and opinions expressed in the interview are the interviewee's own and do not necessarily reflect the views and opinions of any other individual, organisation or this website.