By the time the Corona Crisis ends, a NEW GENERATION OF PROFESSIONALS will be ready and more-than-willing to take over from the current lot. New stars and celebs will emerge, new platforms, new ways of working, new actors, new actresses, new filmmakers, new cinematographers, new choreographers, new singers, new music composers, new photographers, new journalists, new advertising and marketing professionals and even new PRs 🙂 🙂
Stay relevant. Stay in news.
And all those who have been busy cribbing, or too busy only reading and watching the news, or spending hours at end watching multiple movies, or binge-watching web-series' — they are very likely going to be OVERTAKEN by the new ones even before they realize what happened. The smart ones who keep themselves in news and STAY RELEVANT, will stand a much better chance of bouncing back, compared to the ones who don't.
Demand for Bollywood PR zooming.
A lot many people in the entertainment industry stand to get OUTDATED or simply go OUT OF CIRCULATION or get REPLACED. And for this very reason, the demand for Bollywood PR is zooming. At least for me. Because celebs want to STAY IN NEWS. And the not-so-famous want to become the next celebs. That is the main reason I was signed up for Bollywood PR by FIVE new clients in the first three weeks of the lockdown. Two more followed soon.
People were surprised when I announced it, though I wasn't. In fact I'd say, I was prepared. What's more! All my earlier PR clients are intact. Not a single pre-Corona-time client left. Not a single one. These are new ADDITIONAL clients.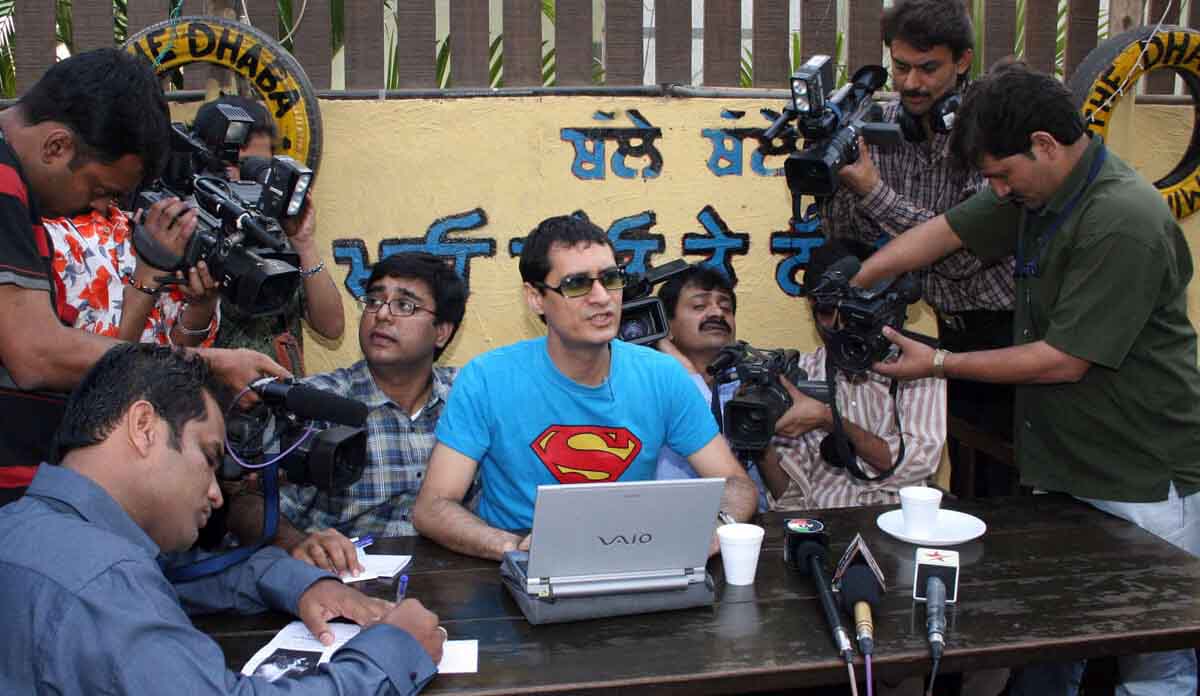 A new PR trend is coming.
People say, I am an exception in terms of getting so much new work during the lockdown. Maybe I am. But mind you, earlier, whenever I have been an exception in my profession, sooner or later it's become a trend. So, I can bet that this time too, PRs getting work during the upcoming financial crisis, will emerge a trend.
Being a futurist, I shifted to cloud networking way back in 2012, just after the recession then. So when the Coronavirus Lockdown began, while everyone was struggling to adapt to online networking, I felt no change. After all, I was eight years ahead.
Be ready. Be a futurist.
For all those who are bothered about the world's biggest downturn ever, I have three things to say.
Embrace change.
Stay in news (remember the dictum: jo dikhta hai, woh bikta hai).
Or accept that you will soon be replaced by Gen Next.
Here's wishing Dale Luck to you all. Good enough? May everyone get out of the lockdown stagnation. May you all turn futurists.