Was Pathaan found in Andheri West or Nehru Nagar? OTT release fails to answer!
After Mannat, could Navrang become the next shrine for SRK fans?
Some random thoughts for a change… and some questions … in jest. 😉
In Pathaan, during a supposedly romantic moment, Pathaan reveals how things began for him.
Rubai: "Pathaan, you mean actually a pathaan? Tum Musalmaan ho?"
Pathaan: "Pata nahin Rubai, main kya hoon, kaun hoon, mere maa baap kaun the… ya kyun mujhe movie theatre mein chhod kar chale gaye!"
So we know Pathaan was found as an abandoned child in the theatre and landed up in an orphanage and remand home, before landing up at RAW? But which theatre could that be?
In a recent interview, Pathaan's director Siddharth Anand said, "So, the fact that he doesn't have a name, and he's found in a theatre that was actually called Navrang, which got edited out, which you might see in the OTT version."
Ah, so Navrang it is. But the deleted scenes added in OTT version fail to reveal that.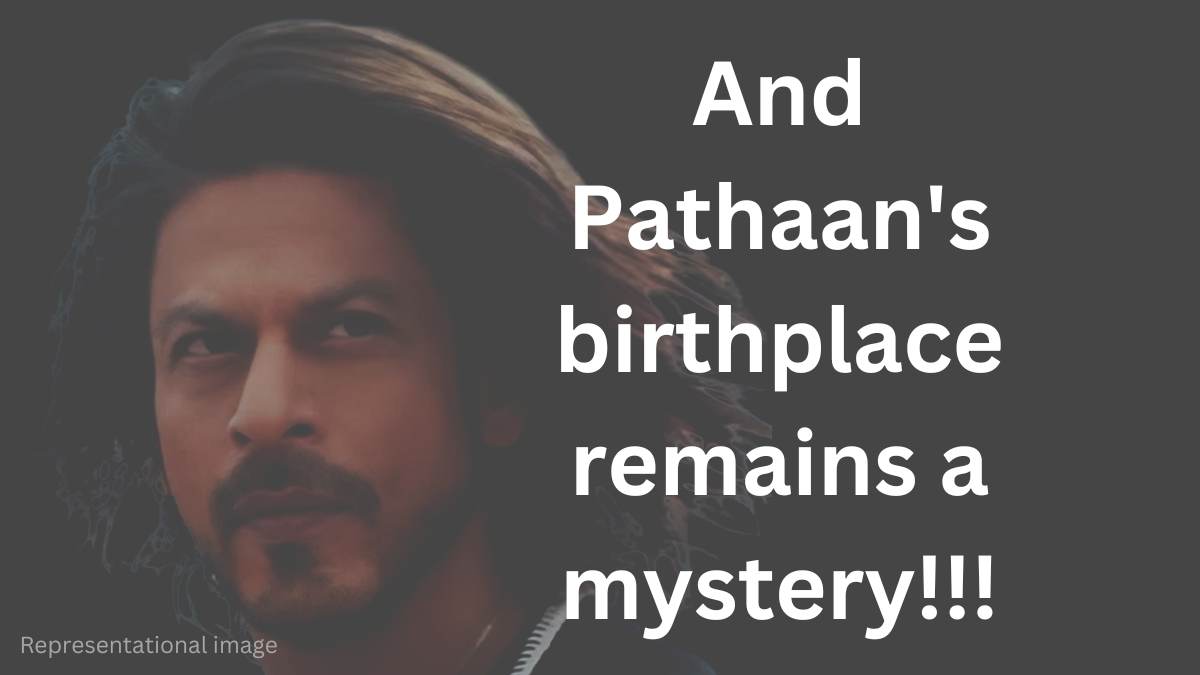 Now, since Pathaan works for RAW and RA&W is headquartered in New Delhi, I wonder if it would be a certain Navrang Theatre in NCR's Nehru Nagar, Ghaziabad (I Googled that, ok… hope its right), or the Navrang Theatre from Andheri West, belonging to SRK's current abode Mumbai. What do you think? Nehru Nagar or Andheri West? Kahan mila tha Pathaan? Kisko mila? Kaise mila? Most importantly, kaunse waale show mein? 😉
With Pathaan emerging India's biggest blockbuster, after Mannat, could Navrang become the next shrine for Shah Rukh Khan fans? And if you are thinking my imagination is running amok today, SRK ka ek dialogue in Pathaan gives clarity, "Bas samajh lo, mere desh ne meri parvarish ki," he tells Rubai, who asks, "Waise, kaunsi picture thi jiske theatre mein tum mile the?" 😛 Arre haan, yeh waala question toh main bhool hi gaya!!
Aur haan, sabse bada question… has Navrang played Pathaan? The movie, yaar. The movie. Tum bhi na! Kya kya soch lete ho!
Psst: Btw, Tiger kahan paida hua tha? And what will happen when ISI agent Rubina aka Rubai meets ISI agent Zoya aka Zee? Are they past colleagues or… Hmmm… Woh picture abhi baaki hai, mere dost 😉
Arre yaar, kitne saare unanswered questions hai. Sequels ka wait karna padega. And thank God, Naina was not an ISI agent too. Naina who? Arre, Naina… Kabir's girl. Tum bhi na, sab bhool jaate ho. Chalo, hopefully sequels sab yaad dila denge. 🙂 🙂
Looking forward to see Shah Rukh Khan's Pathaan, Salman Khan's Tiger and Hrithik Roshan's Kabir together in the YRF spyverse next. Meanwhile, enjoy Pathaan on OTT 🙂 🙂
PS: Just in case you want to read more of my thoughts on Pathaan, I've been quoted in this article on the leading financial site Business Upturn: 'Pathaan and Naatu Naatu have served like rocket fuel for Bollywood'
https://www.businessupturn.com/entertainment/movies/pathaan-and-naatu-naatu-have-served-like-rocket-fuel-for-bollywood/