PR ANALYSIS: So which is better? The Big Bull or Scam 1992: The Harshad Mehta Story?
The Big Bull's main drawback could be that it releases after the mesmerizing Scam 1992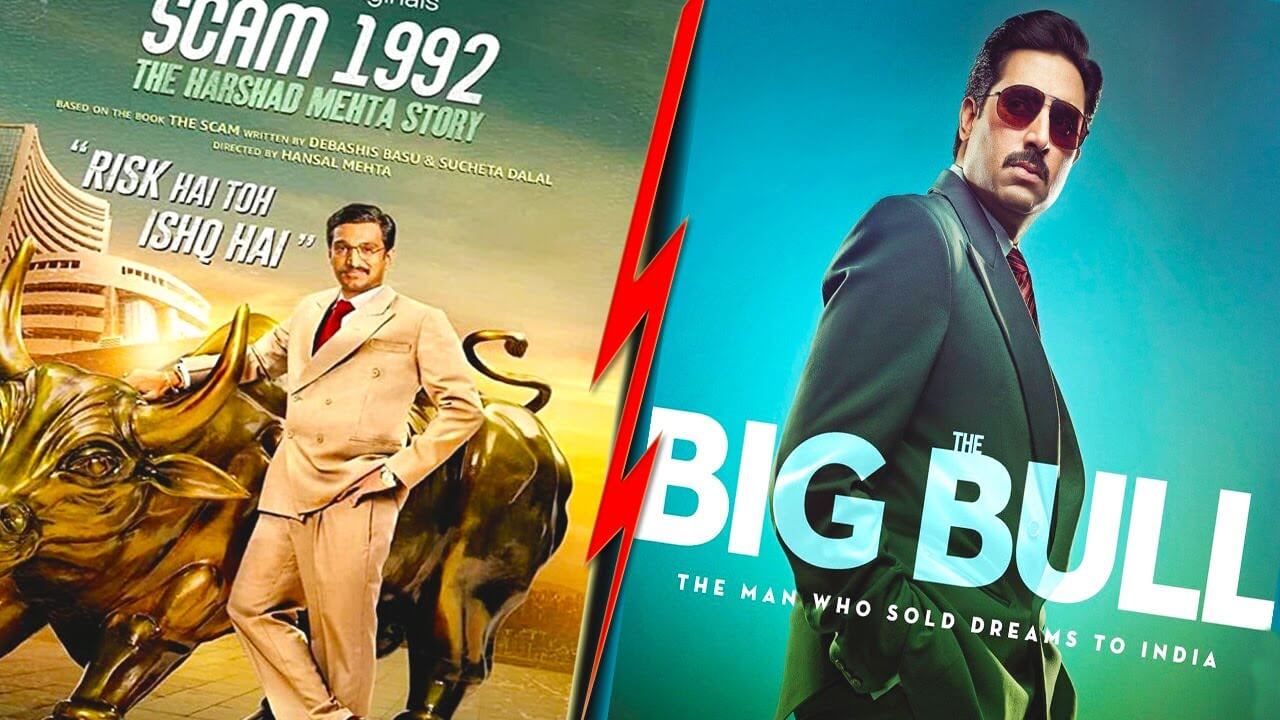 I did not enjoy the movie The Big Bull as much as the web series Scam 1992: The Harshad Mehta Story.
The Big Bull is no Guru
The Big Bull was almost like Abhishek Bachchan's comeback film. He hasn't had a purely commercial entertainer from long and this seemed like one. I was also looking forward to a power-packed performance and the trailer of The Big Bull reminded me of his powerful performance in Guru.
But though Abhishek was good in this one and did have his stellar moments, overall the film lacked in nuances and detailing and had jumpy editing. Some of the actors like Ram Kapoor, Samir Soni and Mahesh Manjrekar did lend strong support. But actor Sohum Shah who plays Abhishek's brother had several moments where he comes across as unpolished — and especially in a scene opposite Abhishek towards the end, where Sohum flares up.
To some it may seem unfair to compare The Big Bull with Scam 1992, but that is inevitable. Yes, the web series, because of its running time of around 9 hours, had all the time to build up characters. But that's no reason why a film on the same subject cannot be gripping in its two-and-a-half hour format. Right?
However, just like they say — books are more interesting than movies made on them — the detailed web series was more engrossing than this one.
Scam 1992: The Harshad Mehta Story could have been even better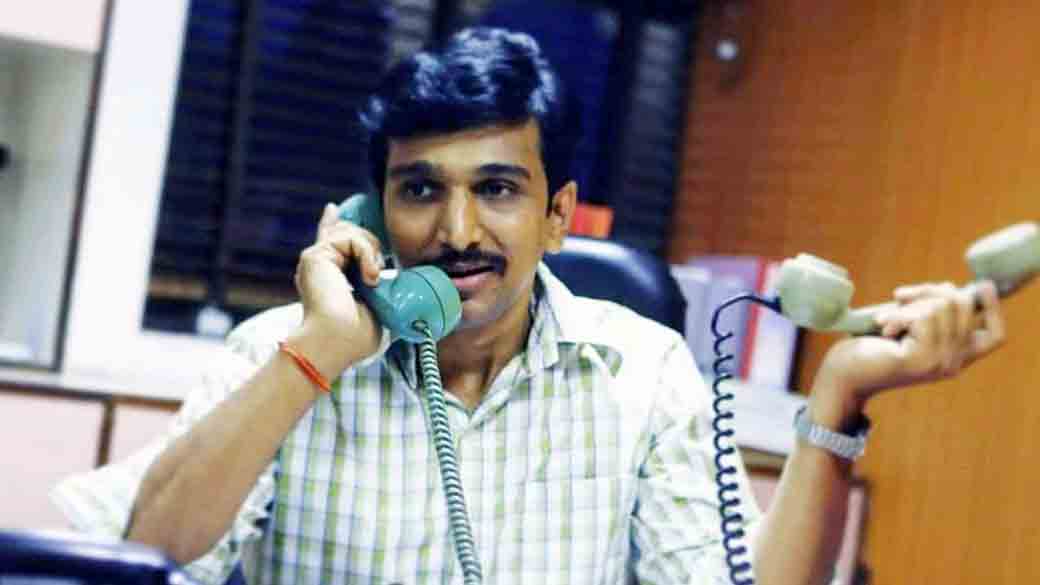 In comparison, Scam 1992 was simply fabulous. It could have been a masterpiece, if journalist Sucheta Dalal's character (in Scam) was written and played more convincingly. To a hardcore news media person like me, the lady who played Sucheta Dalal's character, did not come across in the way I have witnessed old-school journalists to be. Though the dialogues given to her character were fine, somewhere something seemed missing in her body-language and expressions.
Also the fact that she often deputes her friend to find out facts and relies too much on others to do her part of the investigation, seemed unlike the behaviour of gritty journalists from the nineties. One thing that gave a bit of teeth to her independent-thinking character was a scene where she is shown smoking in her office at night. This is because, in those days, it was not commonplace for girls to smoke so freely in offices. (Having said that, I do believe that smoking is injurious to health and humankind needs to give up this habit forever).
Also, there was a strong dose of foul language in Scam, which could have been easily avoided. Maybe, it was there because nowadays some people believe that projects with foul language are cool. I don't know about you, but to me, it mostly sounded forced and repelling, with the exception of a few scenes.
In spite of this, Scam 1992 was simply brilliant in all aspects — be it 95% of performances, script, screenplay, dialogues, art direction, music, cinematography and even the animated titles.
Probably, The Big Bull's main drawback is that it releases after the mesmerizing Scam 1992.
Who was Harshad Mehta?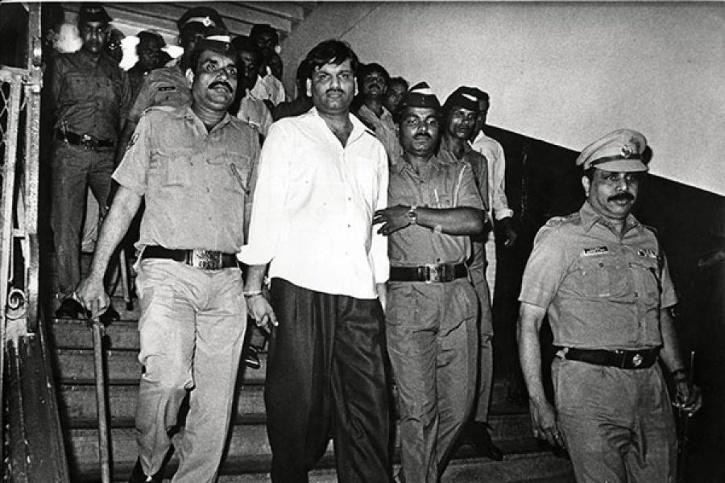 Harshad Shantilal Mehta was a powerful Indian stockbroker nicknamed 'Big Bull' of the stock market. Mehta's involvement in the 1992 Indian securities scam made him infamous as a market manipulator.
He used loopholes and irregularities in the banking system and used bank money to invest in the stock market without anyone knowing about it.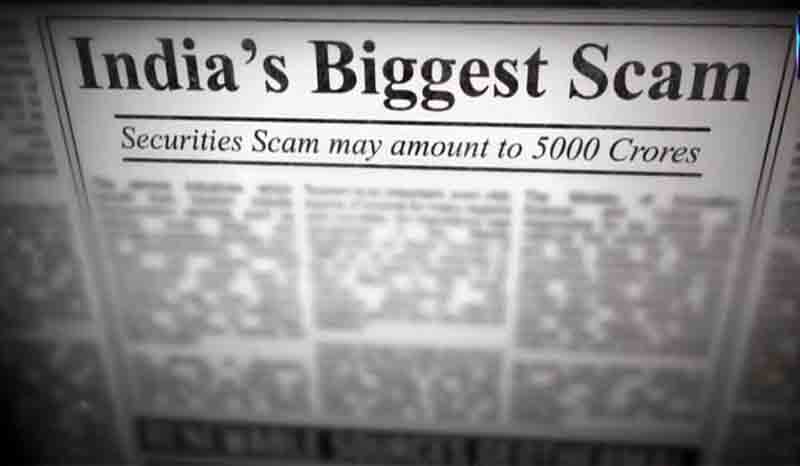 When journalist Sucheta Dalal from The Times of India stumbled upon the story, she labelled it a 'Scam' and it shook everyone from the government, the banking system and the stock market (which crashed because of the Breaking News revelation and ensuing controversies.)
Later, Harshad Mehta named the then Prime Minister PV Narasimha Rao of the Congress party for having taken money from him. The corruption charges against the PM were never proven though.
After repeated arrests, questioning and jail terms, Harshad Mehta died, under what many felt were mysterious circumstances.
Who is Sucheta Dalal?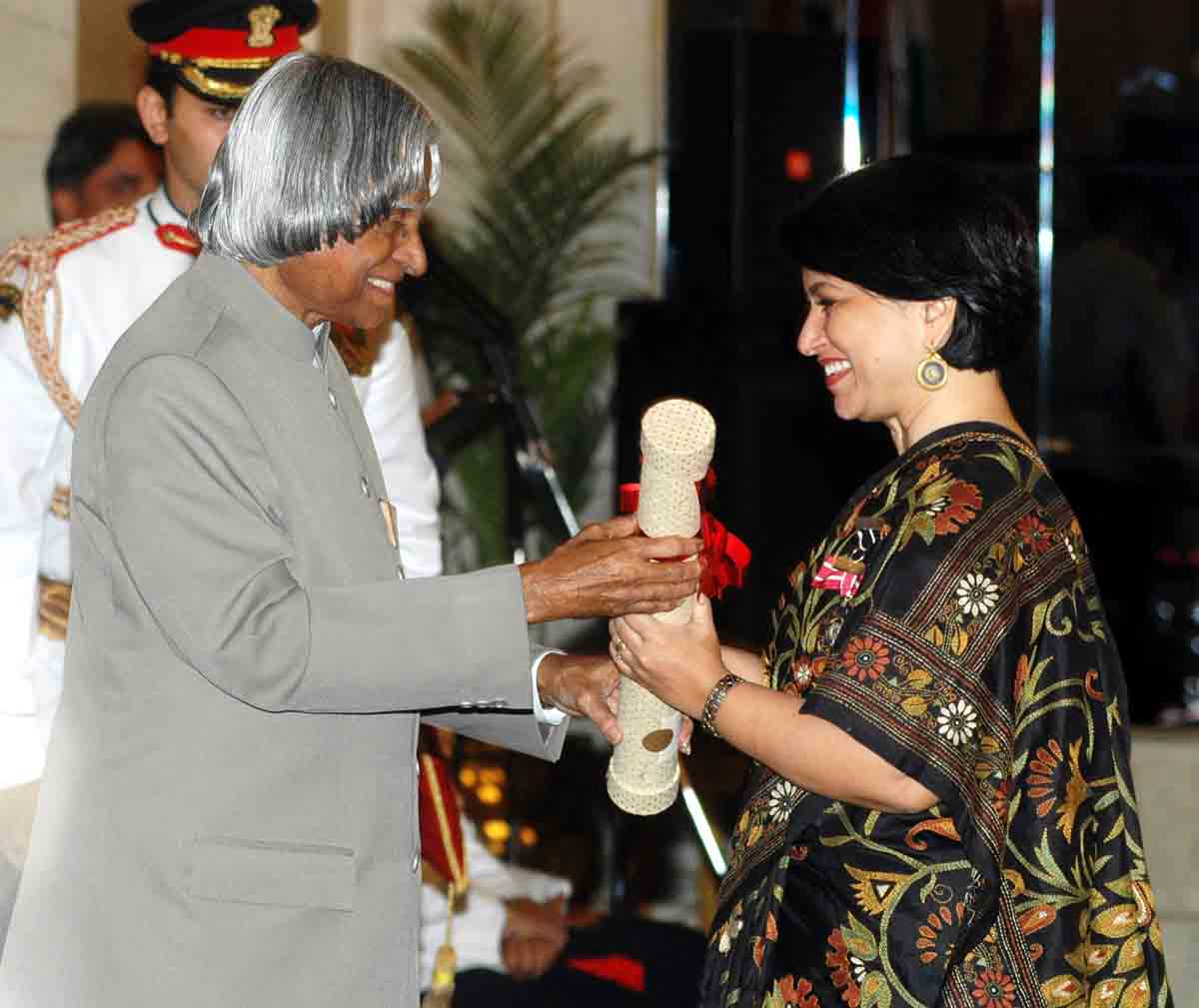 Sucheta Dalal is an Indian business journalist and author. She was the Financial Editor of The Times of India until 1998. She has been a journalist for over two decades and was conferred Padma Shri for journalism in 2006. She received the award from the President of India Dr APJ Abdul Kalam.
Web series Scam 1992: The Harshad Mehta Story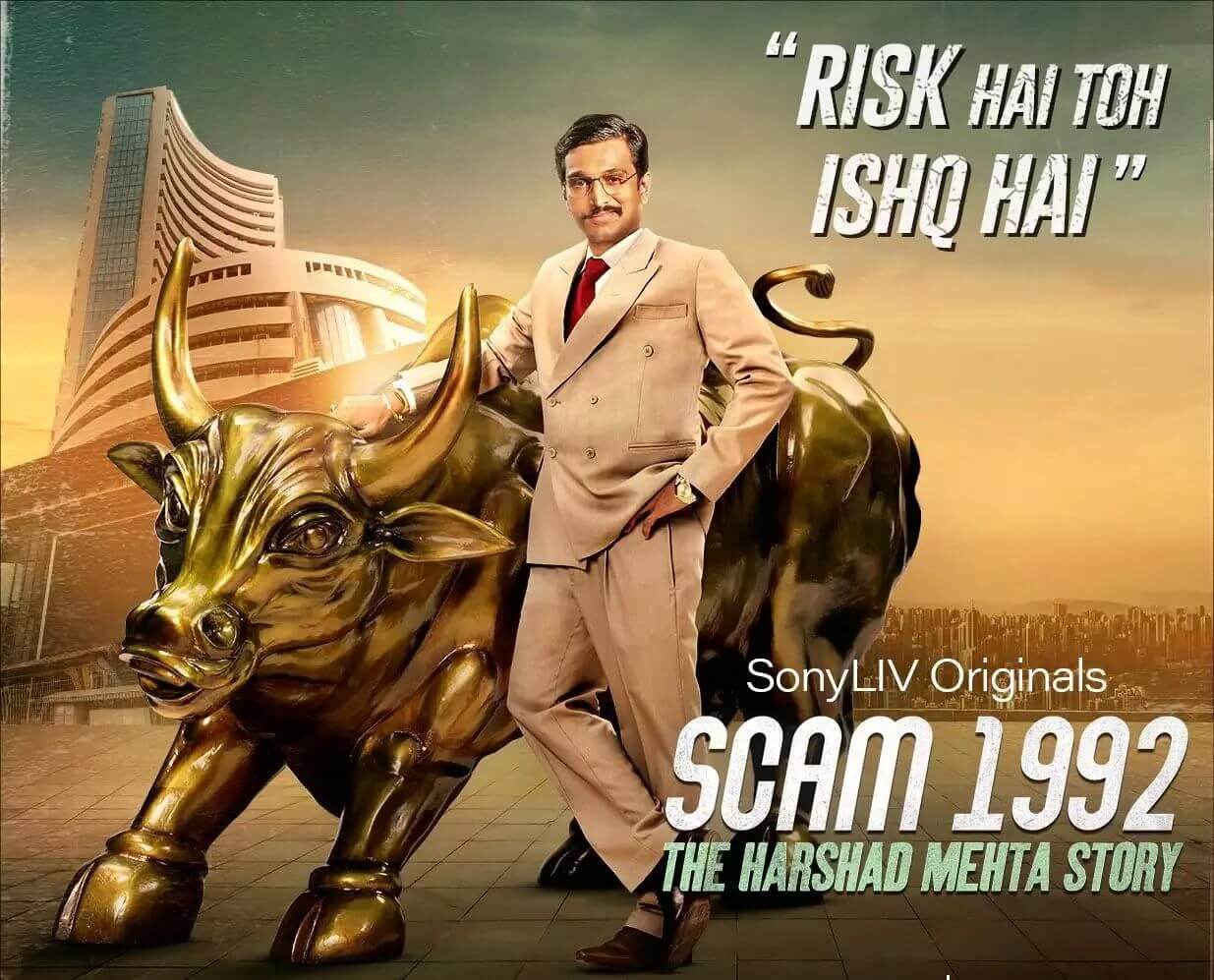 Scam 1992: The Harshad Mehta Story was a 2020 Indian Hindi-language crime drama web series on SonyLIV directed by Hansal Mehta, with Jai Mehta serving as the co-director.
It starred Pratik Gandhi as the protagonist Harshad Mehta, with Shreya Dhanwanthary appearing in a parallel lead role as Sucheta Dalal.
The series also featured Chirag Vohra as Bhushan Bhatt, Anjali Barot as Harshad's wife Jyoti Mehta, Hemant Kher as Harshad's brother Ashwin Mehta, Ramakant Dayma as Harshad's father Shantilal Mehta, Kumkum Das as Harshad's mother Rasilaben Mehta, Kartik Krishnan as the political stakeholder Swami, Nikhil Dwivedi as Citi Bank Chairman Tyagi, Sharib Hashmi as informer Sharad Bellary from State Bank of India, Rajat Kapoor as Central Bureau of Investigation Joint Director K. Madhavan, Anant Mahadevan as RBI Governor S. Venkitaramanan, Shadaab Khan as Ajay Kedia, Vivek Vaswani as SBI Chairman MN Goiporia, Mithilesh Chaturvedi as legal eagle Ram Jethmalani and Satish Kaushik as Black Cobra Manu Mundra.
Scam 1992: The Harshad Mehta Story focuses on Harshad Mehta's life story, his meteoric rise and the subsequent downfall.
Abhishek Bachchan-starrer The Big Bull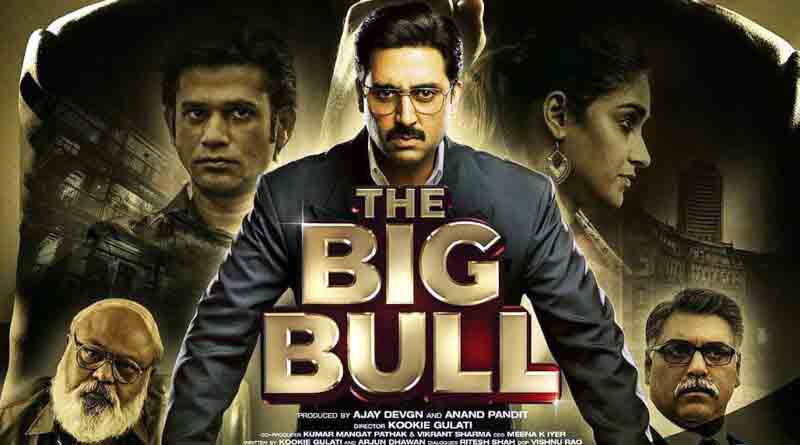 The Big Bull is a 2021 Indian Hindi-language Bollywood film directed and co-written by Kookie Gulati and produced by Ajay Devgn, Anand Pandit, Vikrant Sharma and Kumar Mangat Pathak.
The story of the film is based on the life of stockbrocker Harshad Mehta, who was involved in financial crimes over a period of 10 years, from 1980 to 1990. Abhishek Bachchan portrays the titular protagonist, co-starring with Nikita Dutta, Ileana D'Cruz, Sohum Shah, Ram Kapoor and Saurabh Shukla.
Due to the COVID-19 pandemic, the film was not able to be released theatrically. It is available for streaming worldwide on the Indian streaming platform Disney+ Hotstar.
---
---