Yogi Adityanath pumps up his PR with Bollywood celebs in Mumbai
UP 'film city' plan taking shape with firm publicity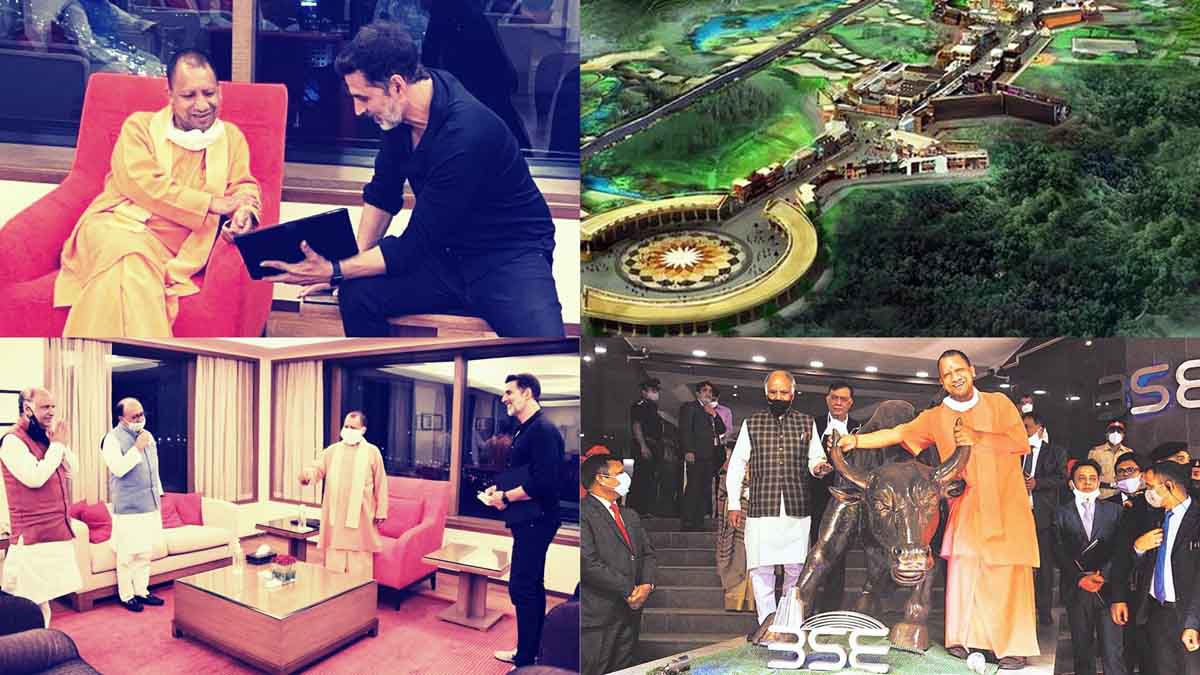 On his trip to Mumbai to meet film personalities and discuss ideas about the new 'film city' in Uttar Pradesh, Chief Minister Yogi Adityanath has stated, "In Uttar Pradesh, we are creating a world-class film city and regarding that, we had a discussion with producers, filmmakers, actors and other experts related with this field. We are building this film city near Noida at Yamuna authority and it will cover an area of more than one thousand acres."
Location of the new UP film city at Noida
"It will be 500 meters away from Delhi and six kilometers away from Jewar airport. It's a 30 minutes drive from Mathura-Vrindavan and one hour drive from Agra. It will be connected with Lucknow with expressways and airways."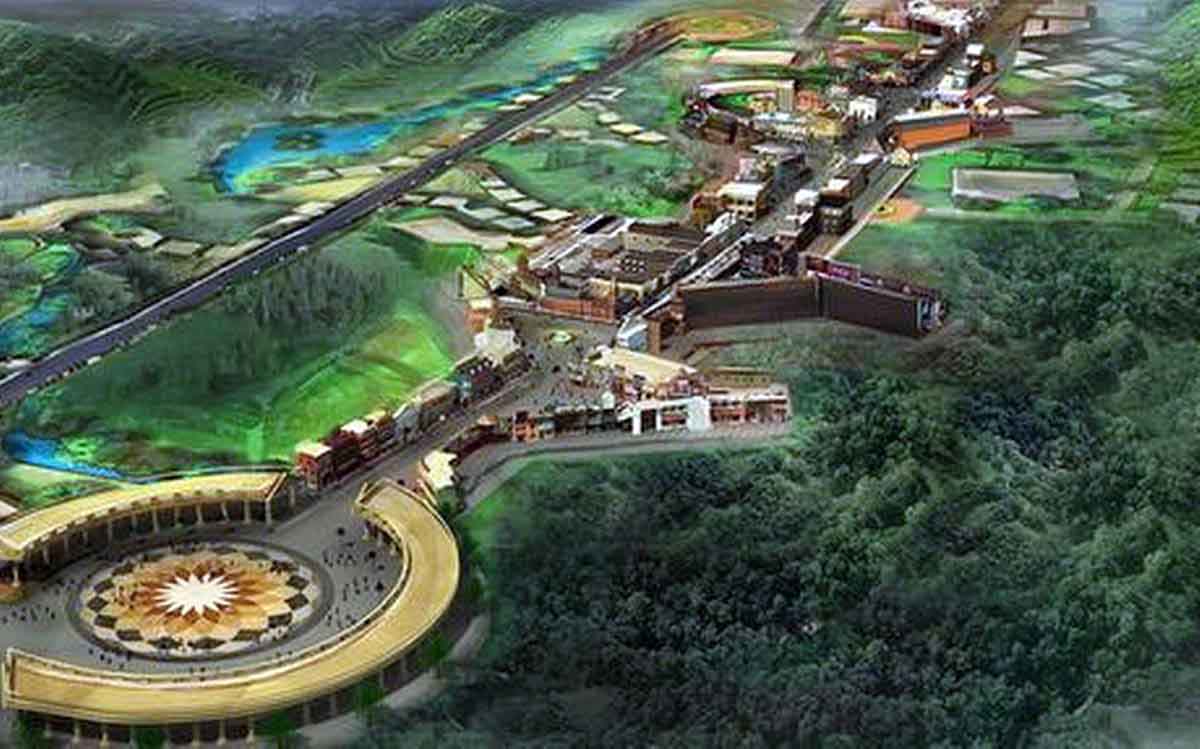 "It's a good sign that people from the film fraternity have shown their interest towards this new development and I would like to thank them and to congratulate them for it."
New film city promises world-class infrastructure
About concerns that the UP CM is trying to shift film-making headquarters from Mumbai to Noida, Yogi Adityanath remarked, "We are not stealing anything from anyone. We are in fact giving a new thing to the people. We have made our sectorial policies and we are just working according to it."
Bollywood PR is now on Telegram. Click HERE to join our channel and stay updated with the latest headlines.
"No one is taking anything from one state to another. We are providing world-class infrastructure, so everyone has to think big and give bigger facilities and whoever will be able to do it, people (investors) will go there and Uttar Pradesh is ready for it."
"It is like an open competition. I think it is about social security, providing better facilities, creating a safe and impartial working environment where people will be able to do their best work. I think it is necessary that we provide such kind of atmosphere, not just for the film industry but to the other industries as well in the process of nation building."
Bollywood bigwigs support the idea
He went on to add that "People will continue doing their work in Mumbai film city and we are building a new and contemporary film city in Uttar Pradesh with the help of new technology and other resources. We have been in touch with experts of this field."
"They are guiding us with their experience and we are taking their suggestions and I think it will be beneficial for us to create a world-class film city."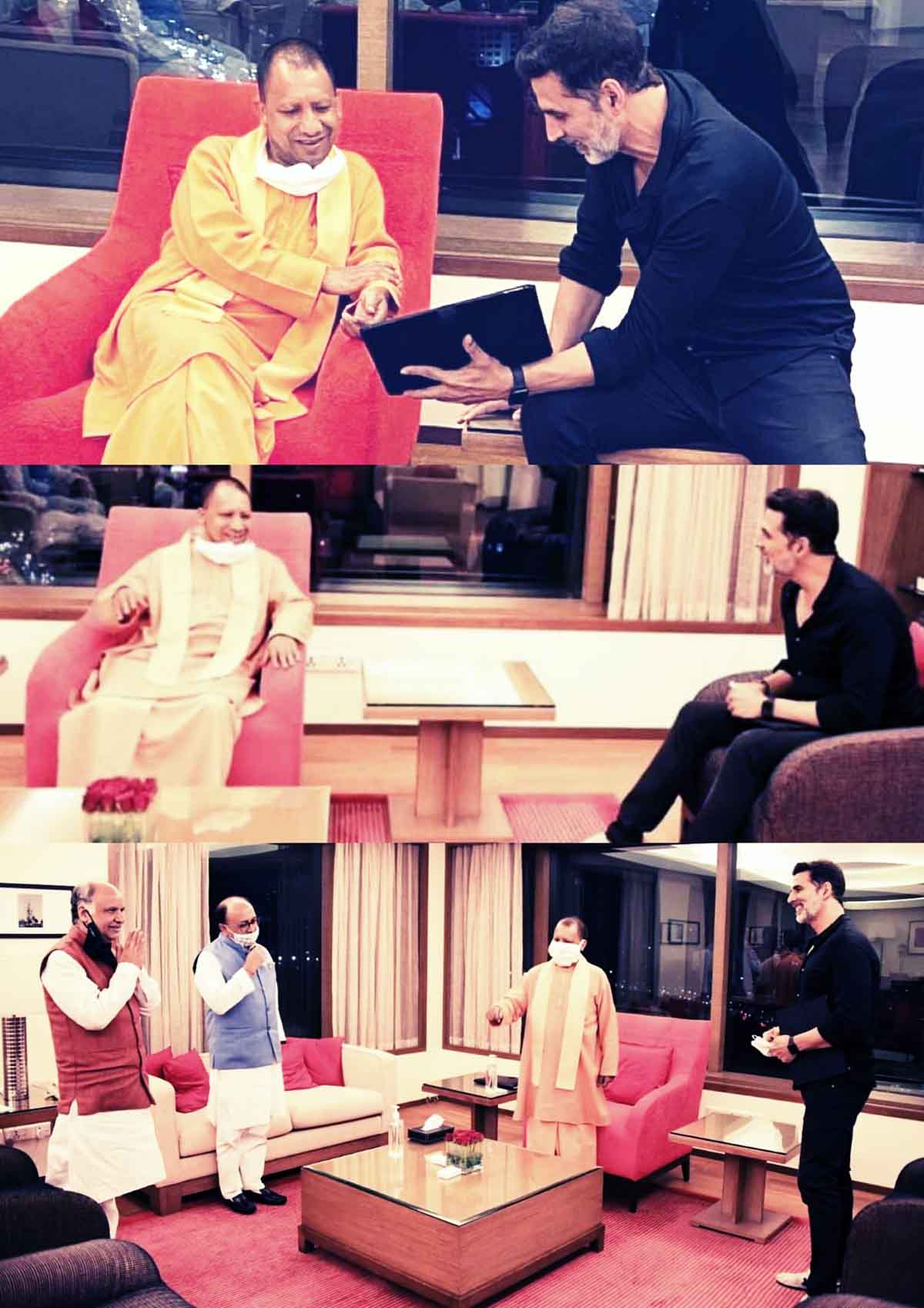 "We are neither rejecting anyone's investment nor creating an obstacle in other's (state's) development. We all want India's economy to be called as the world's one of the strongest economies and under PM Narendra Modi ji's guidance, every state has been trying to do that."
As part of his visit to the financial capital, UP CM Yogi Adityanath met up with Bollywood personalities including Akshay Kumar, Boney Kapoor, Manmohan Shetty and Subhash Ghai.
Corporate power chips in for UP
He also held meetings with companies interested in investing in Uttar Pradesh, including Natarajan Chandrasekaran, chairman of Tata Sons, Niranjan Hiranandani, CMD of Hiranandani Group and Babasaheb Neelkanth Kalyani of Kalyani Group.