'He spun a tale that reverberated through the pulse of time.'
Filmmaker Sushen Bhatnagar pays a glorious tribute to theatre veteran Urmil Kumar Thapliyal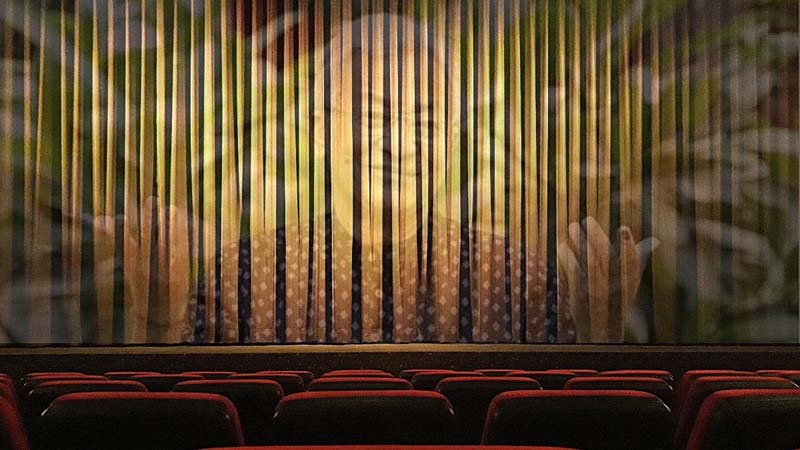 The lights dimmed and the curtains fell for the last time for him. Urmil Kumar Thapliyal took a final bow and left. Lucknow theatre fell silent yesterday. It stood with heads bowed in reverence to its most beloved.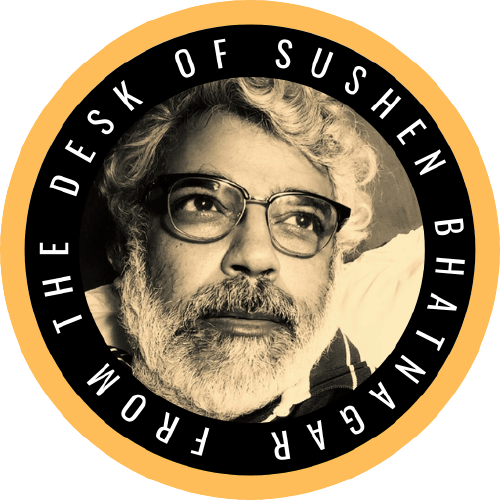 For decades it had been a home to this small statured, gentle giant of theatre in our city. The stage was his space. It was his world where he was the creator. And his stage was not confined to the proscenium. For him the world was a stage. He picked stories from afar and stories from around the corner and spun a tale that reverberated through the pulse of time.
He tuned to his music the eternal dance of human strife, love and laughter all rolled into one. He chiselled the form of Nautanki and served it with aplomb to the elite and to the commoner alike. Breaking the shackles, he brought this form to the centre stage of the theatre hub in the city. Lucknow had one nerve centre for theatre and that was Ravindaralya. Thapliyal saheb's journey to it from the hills was like Bhagarathi bringing the Ganga to rejuvenate the proud legacy of the city theatre.
He along with another stalwart, Dr. Anil Rastogi formed Darpan. It was not just a group, the name defined itself aptly. Darpan was a place to reflect. It not only reflected in its productions a mirror image of the society, it did much more. It reflected to its members their own real selves. They discovered themselves. They found the strength and the failing of their art and built on it. This was the job of this Darpan.
The duo of Urmil Kumar Thapliyal and Dr. Anil Rastogi relentlessly served a cause. A cause that is sacred. Those who have ever stepped on stage will know the sanctity of this art form. The honesty it requires from those who serve theatre. Urmil Kumar Thapliyal was that quintessential Harishchandra of stage, though a king in deed, he was a pauper in materialistic desires. He gave theatre his all.
Harishchandra Ki Ladayi, the show will go on, but I guess the King has now returned to his kingdom. We in the audience can now just stand up and applaud! Take a bow Thapliyalji!